Modified Barbie Doll, Modified Barbie Lunchbox, Clockwork
15" x 11" x 8"
Occasionally I'll make a piece to show at a specific event, and this is one such project..

The annual San Francisco Altered Barbie Exhibition is a curated group show that features the iconic Barbie Doll as subject and/or medium. The event is invariably hilarious and thought-provoking, and showcases some very fine work by some very talented artists.
The theme for 2017's exhibit was "Super Hero to the Rescue!" so I assembled this bit of automata featuring Barbie, in the classic super hero flying posture, soaring through the air!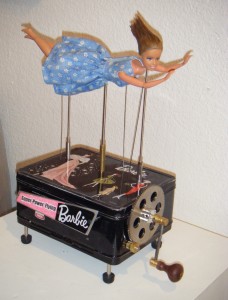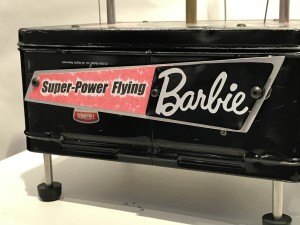 Video
Bamboo Car with Godzilla